 Women's Leadership Experience
October 18-19, 2022
Ignite Change. Advance Your Leadership.
International Carwash Association, in partnership with the Anne Welsh McNulty Institute for Women's Leadership, at Villanova University, presents the newly reinvented Women's Leadership Experience program.
An In-Depth & All-Immersive Experience
This 2-day residency program is designed to help individuals build new skills, gain an awareness of systemic issues related to gender issues, and explore ways to influence change. In addition, this curriculum and program format is intended to foster deeper connections and collaboration for women seeking to develop their leadership skills and advance their careers.
Participants will receive a certificate from both Villanova University - College of Professional Studies and International Carwash Association®.
Advancement of themselves and others in personal, professional, and community life

Ways to increase emotional intelligence, mindfulness, and growth potential

Improvement of competencies in systems management, innovation, organizational development, communications, and interprofessional relationships
Understanding how gender and other identities impact leadership development in organization and society

Creation of a personal leadership plan
Introduction to Gender Equity and Women's Leadership
Faculty: Terri Boyer and Danielle Ross
Your Guiding Principles of Leadership
Faculty: Danielle Ross
This interactive workshop uses self-assessment tools, group discussion, and
reflection to identify and leverage the participant's values, and how they impact
one's leadership approach.
Strategies and Tools for Navigating Work, Life, and Leadership
Faculty: Terri Boyer
In this session, participants will explore work and life issues through current
research and the lens of gender. Each will build a personal work-life influences
model, and gain strategies to anticipate and address conflicts as they arise,
including approaches to requesting more flexibility in their work schedule.
Dinner, Evening Activities, & Reflection
Breakfast & An Introduction to Peer coaching and Personalized Leadership Plans
Faculty: Terri Boyer and Danielle Ross
Negotiation: Leadership Skills and Strategies to Succeed
Faculty: Terri Boyer
This interactive session will help participants consider the role communications and
negotiations play in leadership success with special consideration of the literature
surrounding women and negotiation. Participants will learn the various approaches to
negotiation and the best times to apply each. Participants will consider a personal
leadership goal that is dependent on another and develop a strategy to successfully
negotiate.
Managing Up and Across to Influence Organizational Outcomes
Faculty: Bethany J. Adams and Heather Cluley
Overview: You do not have to be working in a strategic leadership role or have a
title of authority to learn to leverage your ideas and make an impact. In this
session, participants will shift their mindsets to strategic thinking and learn
practical skills to build mutually trusting relationships with leaders and coworkers
to create upward and sideways influence on organizational goals and increase
their impact.
Closing Lunch and Panel Session
Leadership in Practice: Taking a Nontraditional Path
In this session, women leaders discuss their experiences and offer insight into multiple
avenues to lead in your field or spheres of influence.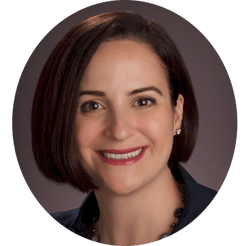 Terri Boyer, EdD
Director, Anne Welsh McNulty Institute for Women's Leadership; Assistant Vice Provost of Centers & Institutes; Associate Professor of Education & Counseling, Villanova University
Dr. Terri Boyer serves as the Founding Director of the Anne Welsh McNulty Institute for Women's Leadership. An innovative leader in economic and social equity for women, Dr. Boyer previously served as executive director of the Center for Women and Work and as an assistant research professor at Rutgers University.

Dr. Boyer is an accomplished author who has published widely on educational and workforce equity, institutional reform for equity, women's education and leadership, the effectiveness of equity programs, and assessment and teacher training. She is a skilled researcher who has secured substantial federal, state and private grant funds to support critical work on the issues of the advancement of women and gender equity. Known as an outstanding professor, Dr. Boyer has taught classes on working women in America, work-life balance, leadership development, youth and work, and career planning and development.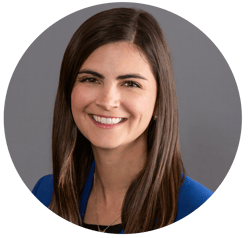 Danielle Ross, MA
Associate Professor of Education & Counseling, Villanova University
Danielle Ross, MA, serves as the Associate Director of the Anne Welsh McNulty Institute for Women's Leadership. Her commitment to social equality and advocating for more inclusive models of leadership has guided her work over the last decade, first in corporate marketing and now in higher education. After receiving a BSBA in Marketing at the University of Arizona, Danielle spent four years at Questex Media Group, a global multimedia and event firm in New York City, working in client relations, data analytics, and event management. To pursue her passion for higher education, Danielle then received her Master of Arts in Higher Education and Student Affairs from the University of Connecticut, where she specialized in facilitating high‐impact leadership development initiatives.
In her role at the McNulty Institute, Danielle leads efforts around leadership development including the Lorenzini Leadership Ambassadors; The Women's Leadership Development
Certificate; student development programming; and campus liaisons and relationships. She is also an instructor in the Program on Intergroup Relations, co‐chairs Villanova's Parenthood Collective employee resource group, and serves as a CliftonStrengths facilitator and coach.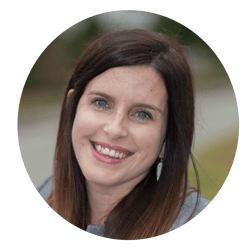 Bethany Adams, MA, SHRM-SCP
Associate Director, Marketing & Strategy-HRD, Villanova University
Bethany Adams is the Associate Director of Marketing & Strategy in the Villanova Human Resource Development graduate programs. She teaches Strategic Human Resources, Organizational Development, Introduction to HR in the Business World, and Emotional Intelligence. Bethany earned her BS in Psychology from Texas A&M University and her MA in Organizational Management from Dallas Baptist University. She also holds her SHRM-SCP certification.
Bethany began her career working in training & development and human resources in the restaurant and retail industries. She has experience in both small, privately-owned businesses and large, Fortune 500 organizations.Bethany has spoken at a wide variety of HR and education conferences throughout the country on topics including strategic HR, organization development, diversity, equity, & inclusion, and emotional intelligence. Bethany hosts the Villanova HRD podcast called HR Tea (available on iTunes & Google Podcasts).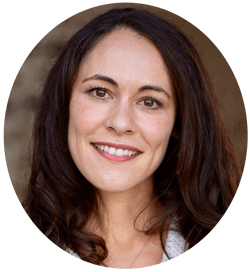 Heather Cluley, PhD
Associate Director and Assistant Teaching Professor–HRD, Villanova University
Heather Cluley is the Associate Director and an Assistant Teaching Professor in the Villanova Human Resource Development graduate programs. She teaches Strategic Human Resources, Organizational Development, Organizational Behavior and Work, family and Career Considerations.Heather earned her Ph.D. in Management at John Molson School of Business, Concordia University in Montreal, Quebec. She has an MS is in Industrial/Organizational Psychology and BS in Public Health Education and Psychology.
Heather's research focuses on employees' experiences at the work-family interface as well as the career and organizational contexts that shape those experiences. Her recent studies have looked at day-to-day work-family decision-making in dual-income couples and the impact of positive and negative daily events on work-family boundary permeability.Heather has worked in various project management roles in health promotion and health care communications in public and private health care settings. She is an Integrated Life Advocate with the ThirdPath Institute; working with leaders and employees to promote solutions for work-life integration.
Location
Villanova University is located just northwest of Philadelphia International Airport, an approximately 20-minute drive.
All events will occur at The Inn at Villanova, a unique hotel and conference center located just two (2) miles from Villanova's main line campus. Accommodation for one night (October 18) is included in the registration fee.
If any additional accommodations are required, please contact Claire Moore.
$2,495 / participant
Your investment includes all program materials, one-night accommodation, and meals throughout the program. The class size is limited to 40 participants and will be filled on a first-come, first-serve basis. Registration is limited to two (2) participants per company. Additional participants will be placed on a waitlist if room is available in the program.
Any questions about the Women's Leadership Experience? Reach out to Claire Moore at cmoore@carwash.org or +1 (773) 415-9628.