Pulse™
Next ICA members-only webinar
Locking in Customer Loyalty
Oct. 5 | 11:00 AM Central
Knowing your customers' behavior is only the first step.
What would motivate them to visit more often, become a member or stay a member? What would motivate new customers to visit your store? How do your results compare to the industry?
Pulse™ helps you grow your business by answering those questions and more. As an ICA member, you'll receive year-round access to the industry's best consumer and industry intelligence including:

The Pulse Report™, a quarterly update featuring market commentary and our latest consumer and industry surveys.

Consumer Pulse™, a twice-per-year live, online presentation of the newest consumer research with analysis and discussion from the ICA research team.

Take the next step by becoming a member.
Locking in Customer Loyalty
Thursday, October 5 | 11:00 AM Central via Zoom
A look inside new research on consumer wash behavior and what it means to your business.
How are rising inflation and lower discretionary income impacting car wash usage? What should we anticipate near term?
What are the most critical factors driving customer satisfaction? How can we leverage this understanding to increase loyalty?
How highly do consumers value unlimited car wash memberships? What is the implication for anticipated churn?
How can non-subscribers be converted to members?



Purchase The Pulse Report

The Pulse Report is produced four times a year, containing the latest information on retailer and supplier sentiment, expectations and growth projections, as well as highlights from ICA's most recent consumer research and key economic indicators.
Complimentary copies of The Pulse Report are included with an ICA Annual Membership. Existing members may request a copy of The Pulse Report by contacting membership@carwash.org.
If you're not a member you can join for $120/year at carwash.org/join
For non-members, The Pulse Report may be purchased for $250 per report.
Purchase The Consumer Pulse Report
The Consumer Pulse Report is our proprietary consumer research.
Available for purchase for $600. ICA Members receive a significant discount. If you are a member, and need to request your exclusive member discount, please email membership@carwash.org.
If you're not a member you can join at carwash.org/join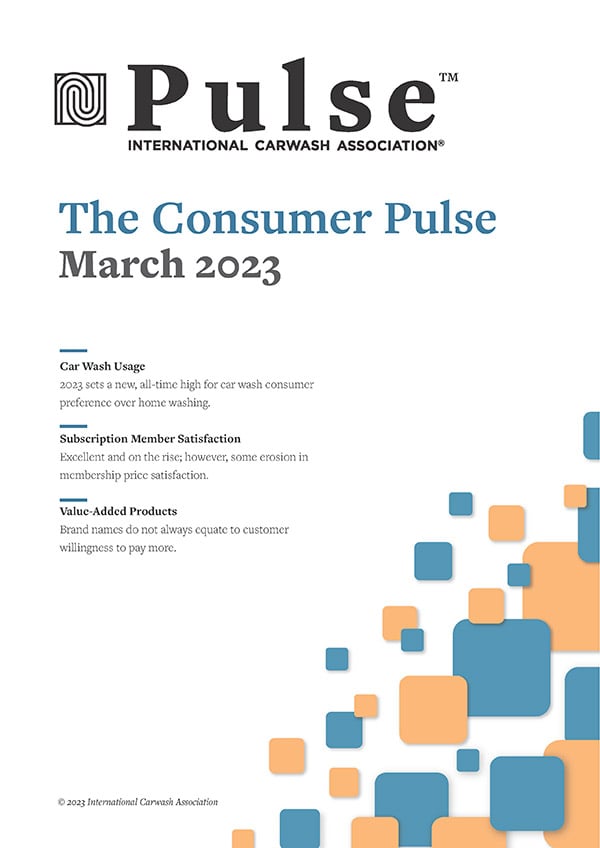 Pulse is powered through the support of industry and research experts.